Supporting Reading at Home
Hillcrest Primary is a reading school with quality texts at the heart of our curriculum. We encourage children to read at school and at home every night to develop a love for reading and enjoy reading for pleasure. Below, we have recorded a few videos to support reading at home in EYFS, KS1 and KS2. If you do watch any of the videos below, we would appreciate your feedback via our Reading Survey!
Let's Read Books!
What is Little Wandle Phonics?
Little Wandle Phonics Information Pack for Parents (click on the image to download):
Top Tips for Early Reading (EYFS & KS1)
Understanding the Year 1 Phonics Screening Check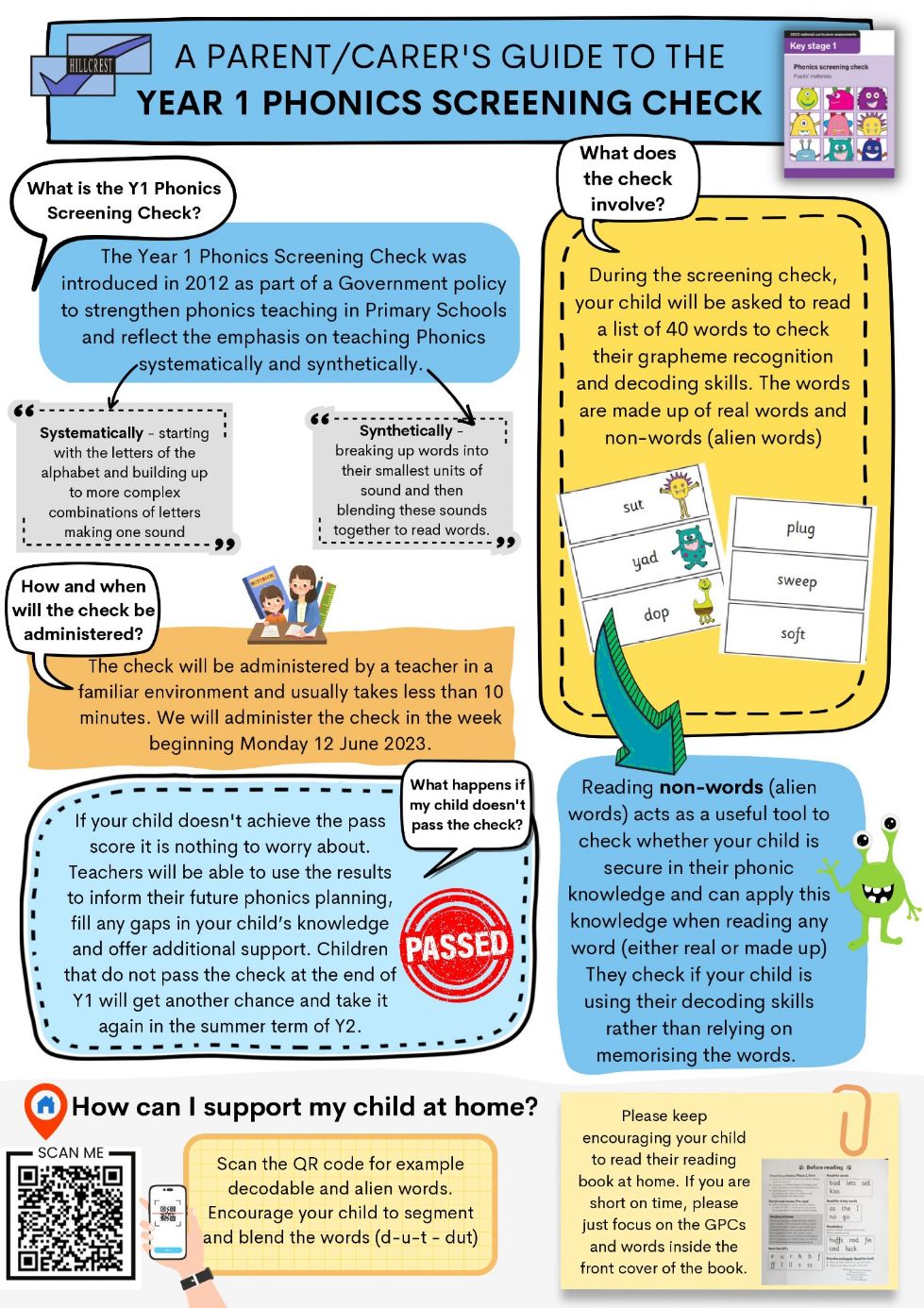 Top Tips for Reading at Home in KS2
Thank you for watching our videos - please leave feedback using our Reading Survey!