Year Group Learning Journeys
Use the menu to explore the adventures each year group takes through their TLC books.
Our Year Group Learning Journeys share the exciting learning opportunities the pupils will experience each week.
By informing families about the learning happening in school, we help to build the home/school relationship further.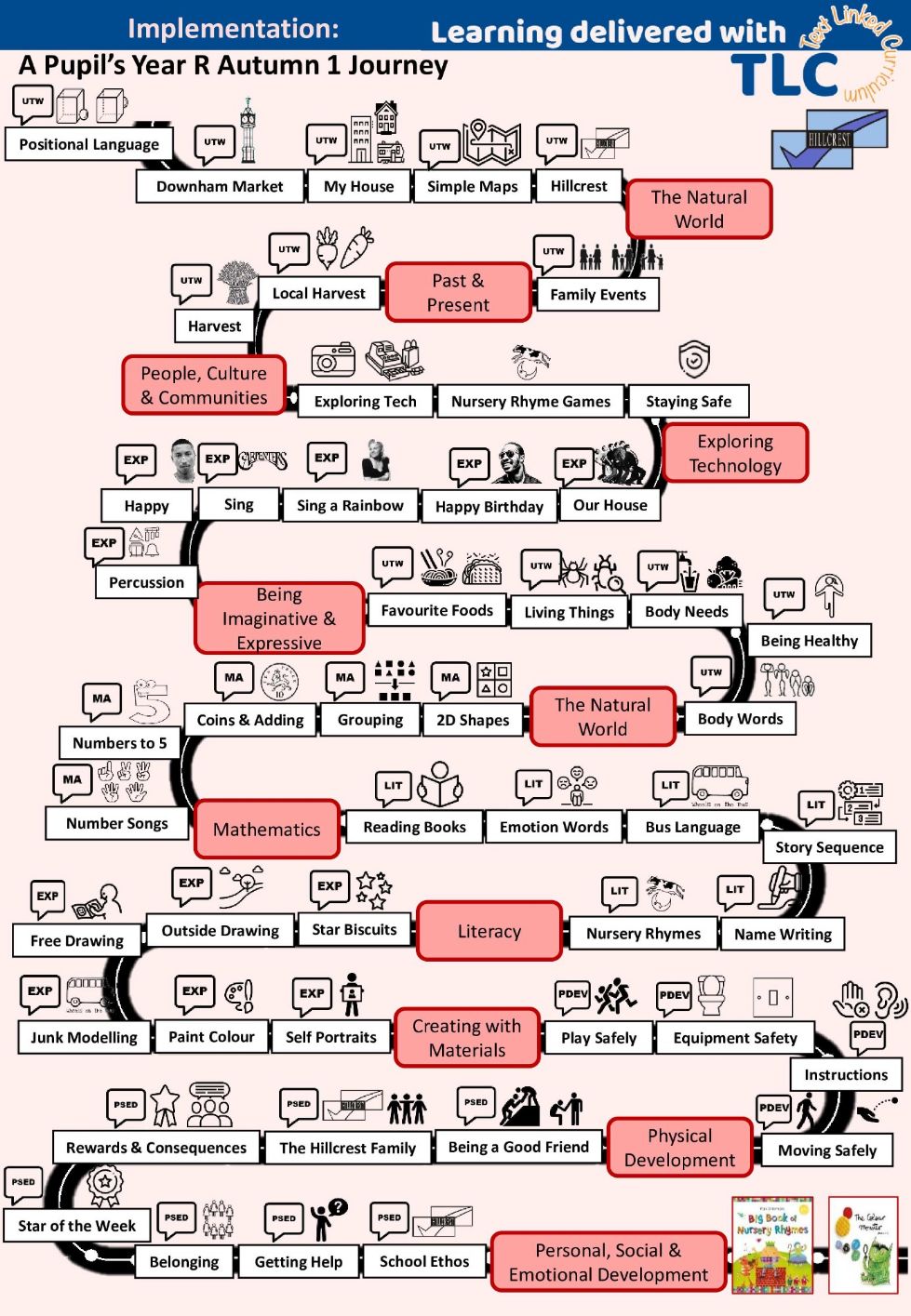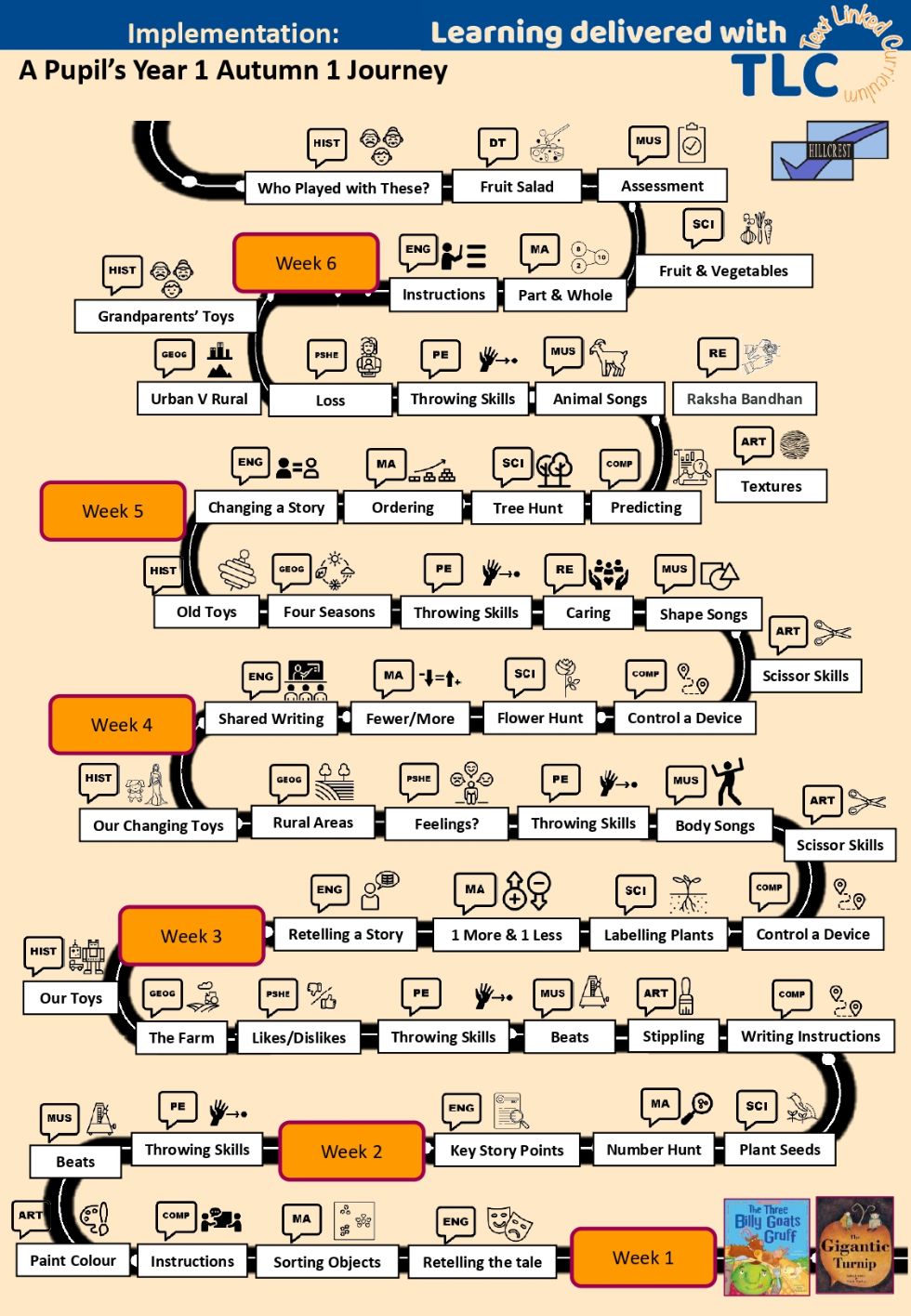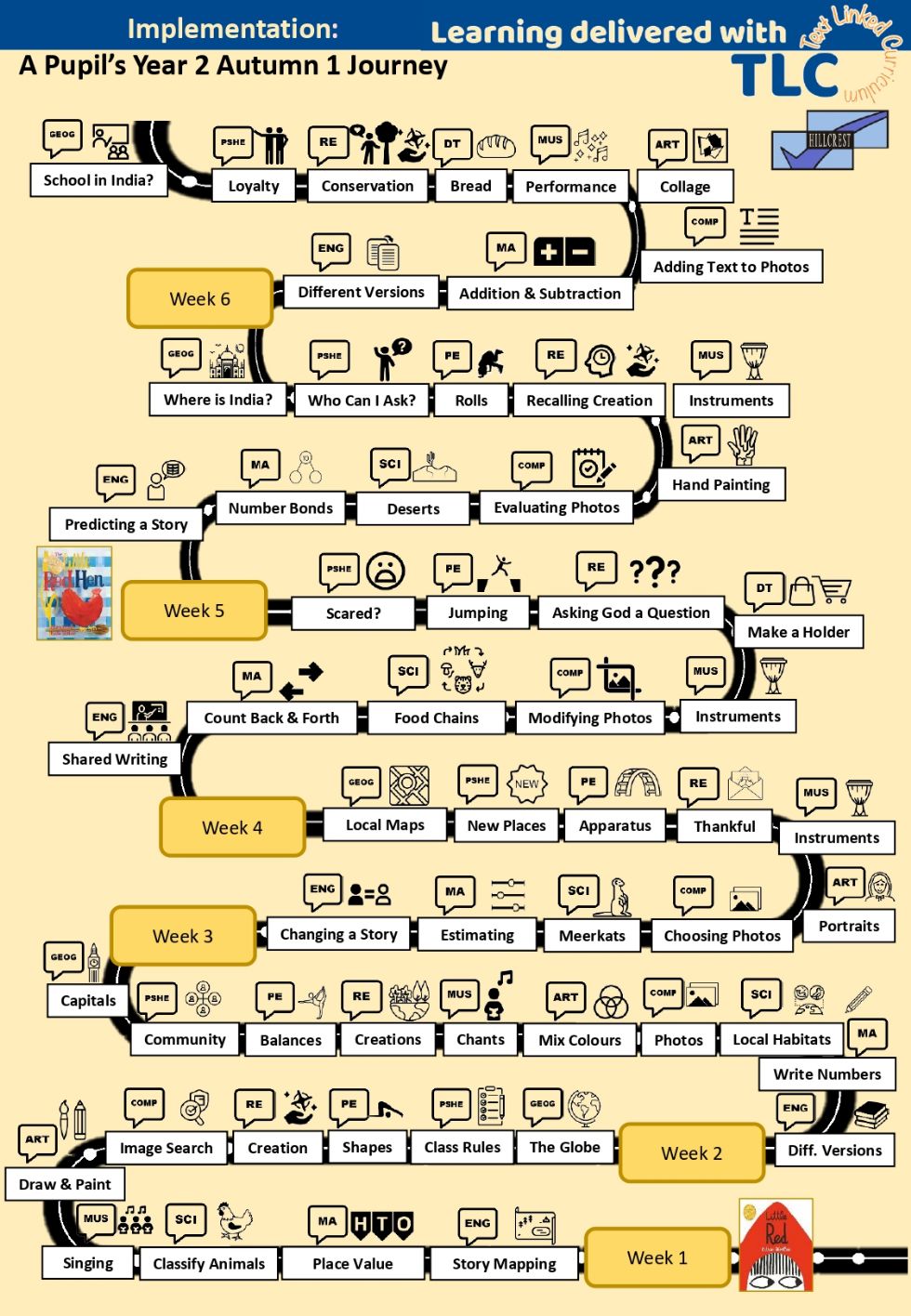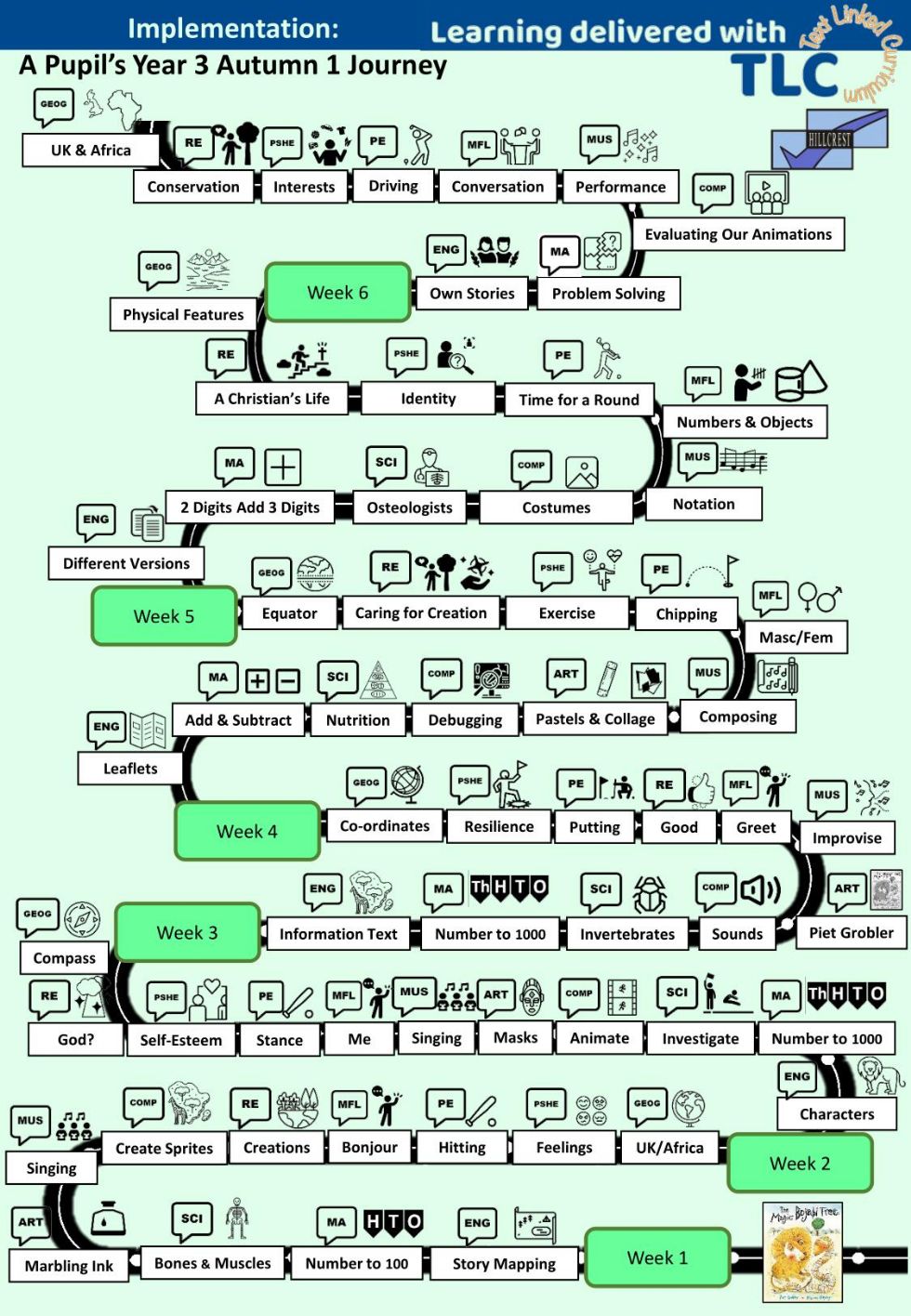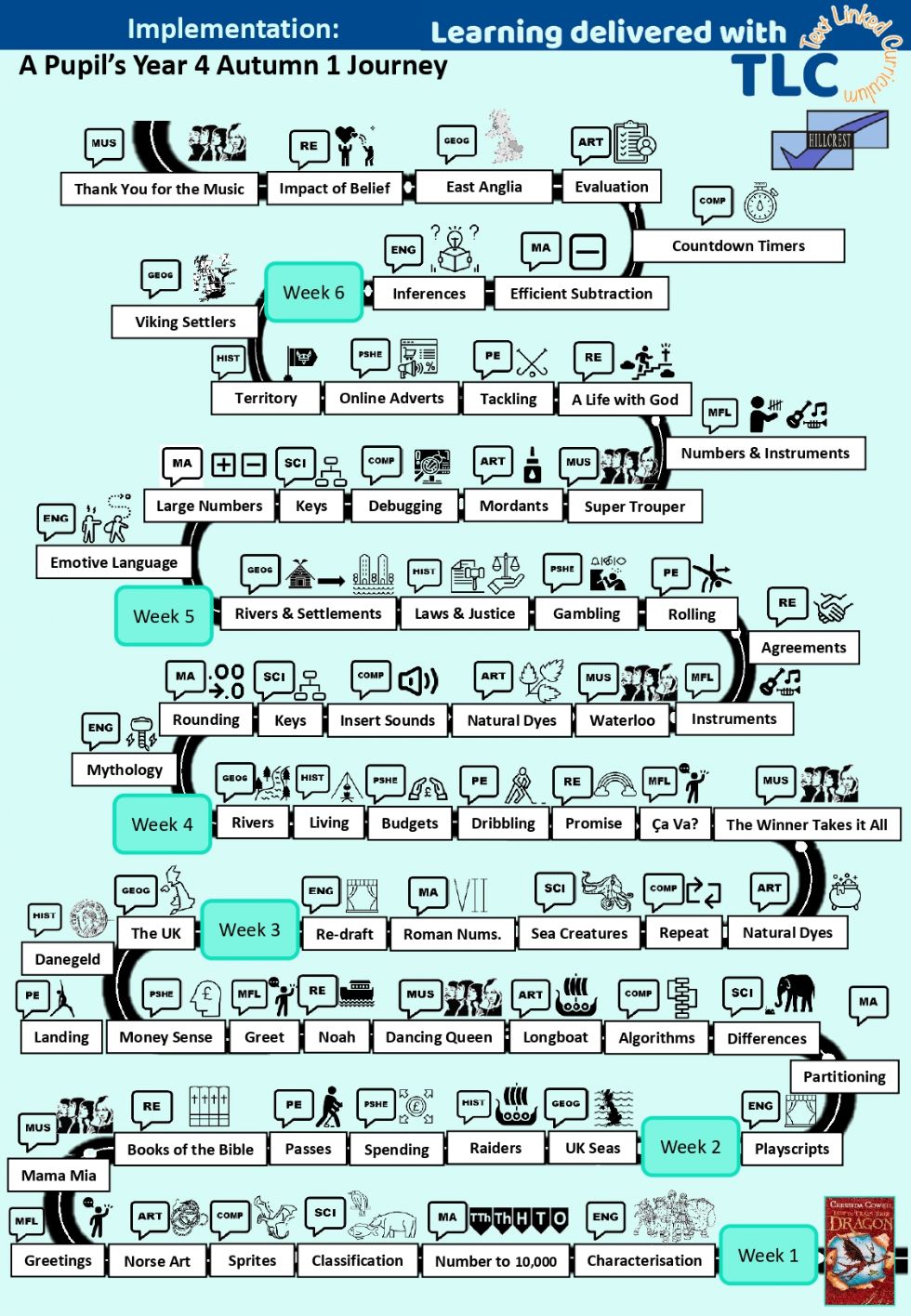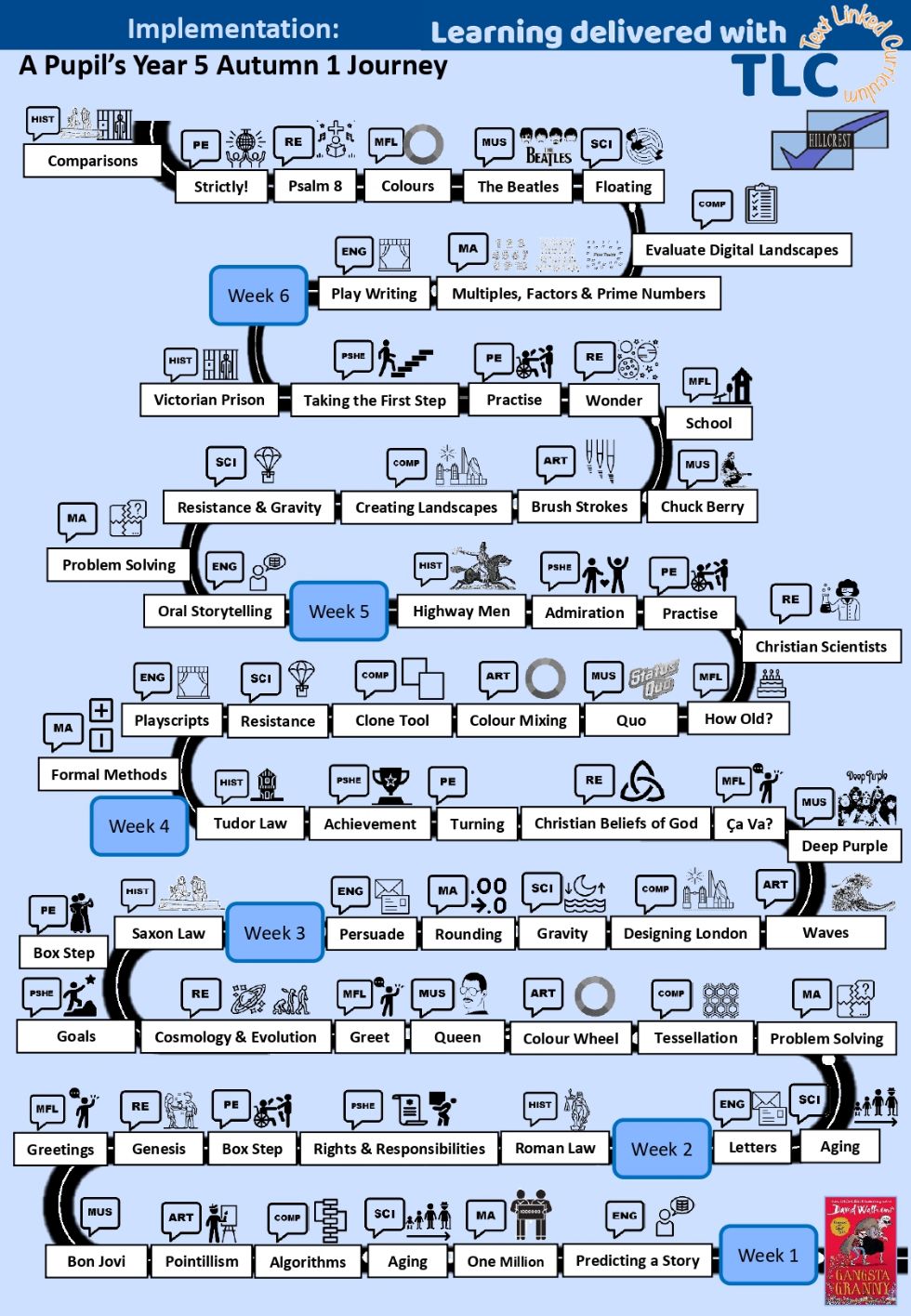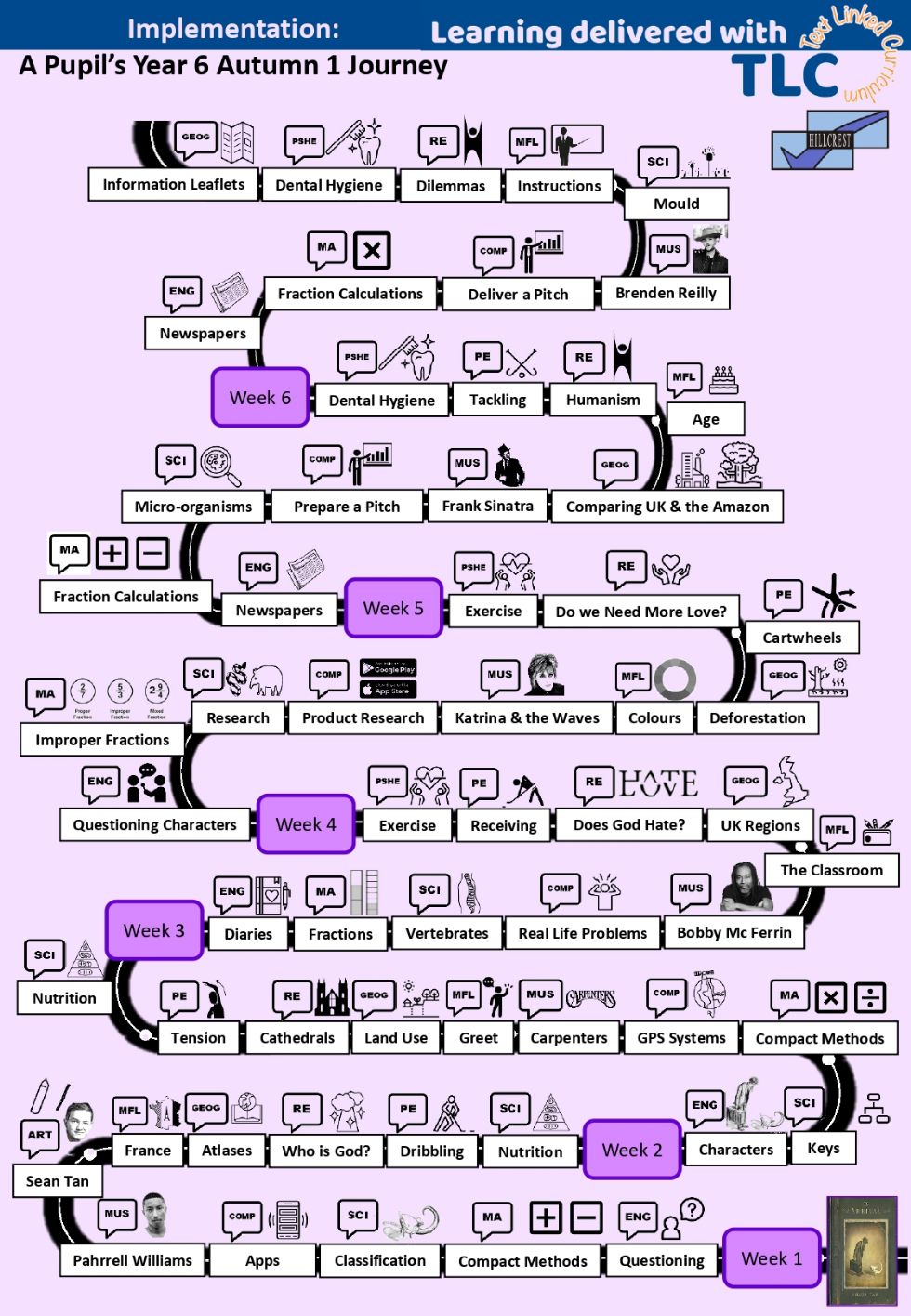 Along each learning journey you will see what TLC text is being enjoyed, along with information about how each subject will be explored within it.
Watch out for these symbols:
Early Years Foundation Stage (Year R)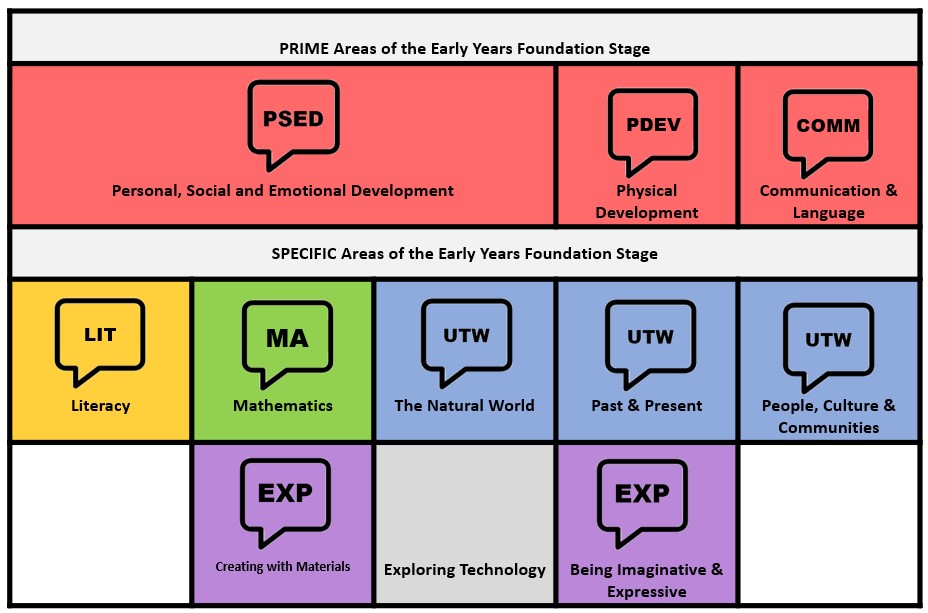 Key Stage 1 & 2 (Years 1, 2, 3, 4, 5 & 6)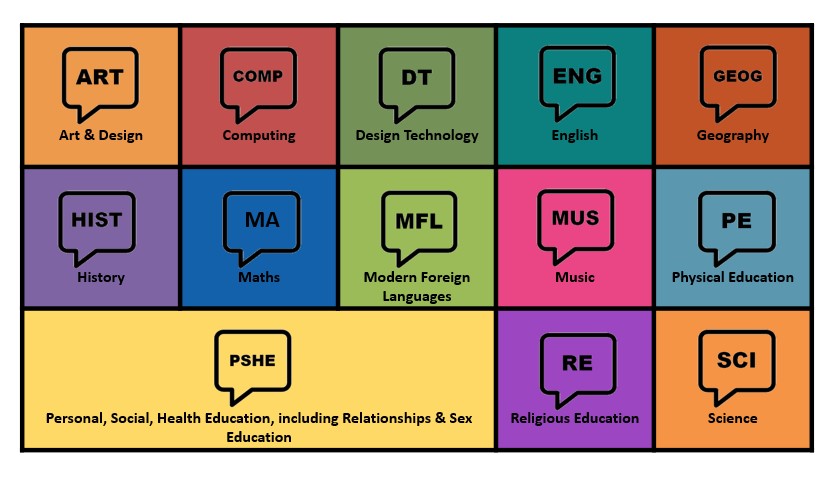 You can discover more about each of these subjects in the main Curriculum section.