Year 5 Learning Journeys
Year 5 develops pupils' understanding of independence and resilience, preparing for the end of Key Stage 2.
SUMMER 1 "The Many Worlds of Albie Bright"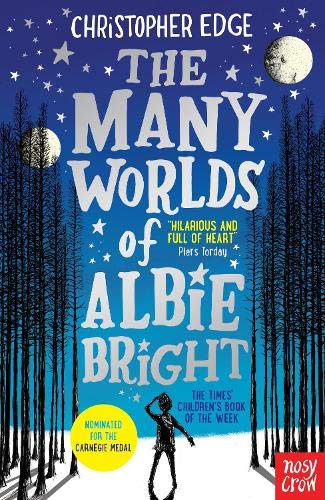 When Albie's mum dies, it's natural he should wonder where she's gone. His parents are both scientists and they usually have all the answers. Dad mutters something about Albie's mum being alive and with them in a parallel universe. So, Albie finds a box, his mum's computer and a rotting banana, and sends himself through time and space to find her...
Science – We will understand the relationship between the moon, Earth and the Sun.
RE – What will Jesus do? Making links with Albie and his decision making in the story.
Art - We will celebrate the Moon in the night sky by exploring its surface using chalk and charcoal.