Personal Development
The wellbeing and personal development of our pupils, families and staff is paramount to everything we do here at Hillcrest. These uncertain times highlight the need to focus on our mental good health and ways in which we can support each other to thrive!
Click on the image below to explore the ways in which Hillcrest pupils' Personal Development is promoted in all that we do!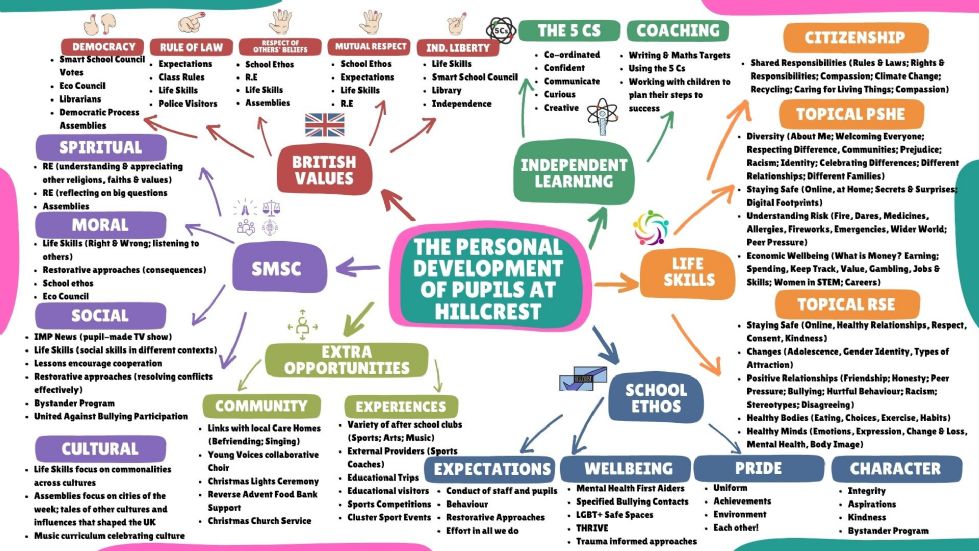 Explore the links in this page to find information about: our Mental Health First Aiders; how we support LGBT+ pupils and families; how we stand up to bullying and much more.