Headteacher's Welcome
I would like to take this opportunity to welcome those of you visiting the Hillcrest school website for the first time.
It has been full throttle at Hillcrest throughout 2019 with lots of exciting developments to the curriculum and physical changes to the building.
The building works that dominated most of 2018 and 2019 have now been completed. We are extremely pleased that the children in Years 4, 5 & 6 are now being taught in our brand new, two-storey 'i' Building. Major improvements have also been undertaken to the existing Reception classrooms, along with the additional of a third Reception class situated at the front of the school. This has resulted in a fantastically light and spacious learning environment for the 4 and 5 year olds joining the school each September.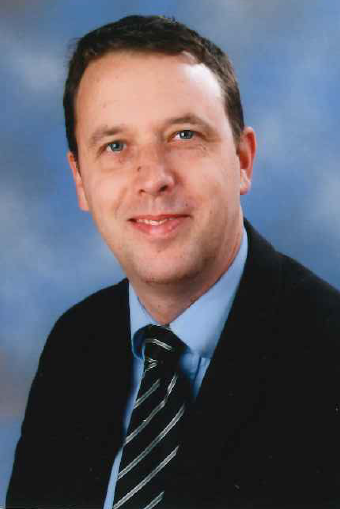 Mr M Try
The addition of the 10 extra purpose-built classrooms across the school have meant that we have been able to remove the far inferior mobile classrooms in which the children have been taught for many years. The children now have facilities that are fit for purpose and state-of-the-art.
The new block for years 4, 5 & 6 has been named the 'i' Building after the innovative work being undertaken across those year groups. An 'Independent Learning' model (hence the name 'i' Building) has been adopted in these year groups. This has been established as a result of an 18-month international project with schools in Sweden where this model of learning has been commonplace for many years. On three afternoons each week, the children get to choose the lessons that they attend. This process is limited to the Foundation Subjects with English and Maths being taught in the traditional way. The children are made aware of the tasks they have to complete over a four-week block and are then offered the opportunity to sign up for the lessons that they feel they will need more support with, in order to complete those tasks successfully. A real, and rare, opportunity to take true ownership of their own learning.
All aspects of the Primary National Curriculum are covered at Hillcrest, we have just opted to look beyond the traditional routes of delivering these subjects to one which gives the child an opportunity to make sensible decisions about their own learning.
The 18-month international project also culminated with eighteen of our Year 6 pupils spending a week being taught in a school in Vasteras, Sweden. That was an experience that neither the children, nor the staff, will forget and we are delighted to have been able to offer the pupils that opportunity.
Hillcrest is in a great place and we all look forward to what 2020 has to offer.
Best wishes
Mr M Try
Headteacher