Geography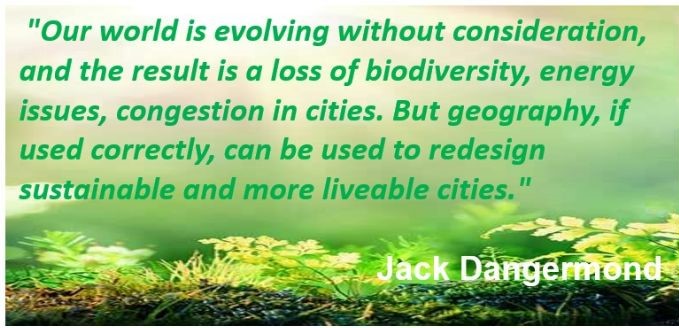 Hillcrest's 5 Principles of Geography
At Hillcrest, each subject team has created 5 key principles, outlining what makes up quality teaching in each subject:
1. Vocabulary being modelled and used. Where possible KO available for the children.
2. A balance of skills and knowledge being taught and embedded
3. Questioning used to encourage children to think like a Geographer/Geologist/Palaeontologist (How do we know this?)
4. Engaging activities accessed by all.
5. Pupils will demonstrate a clear understanding of location, place and populations.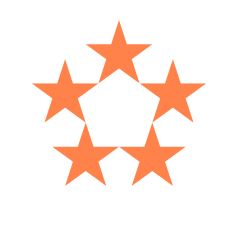 Click on the INTENT, IMPLEMENTATION and IMPACT bars below to discover why and how we teach Geography.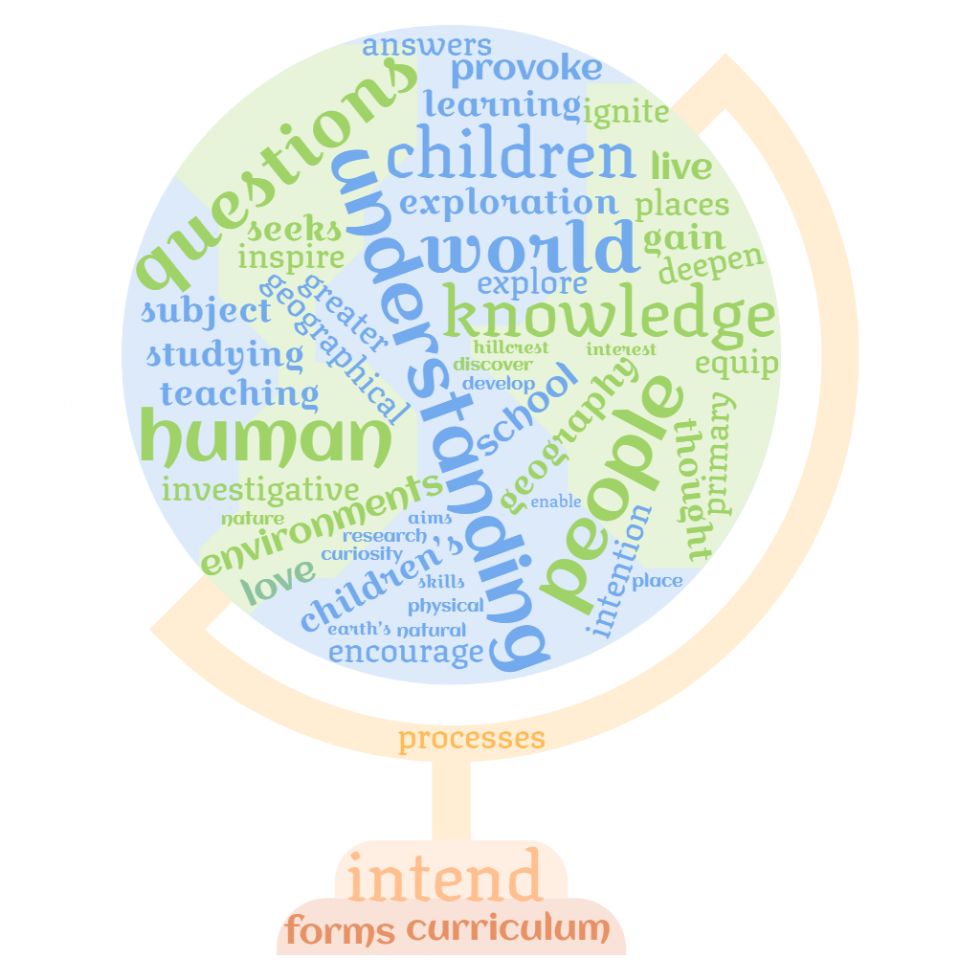 INTENT Statement for Geography
The intention of the Geography Curriculum at Hillcrest Primary School is to inspire children's curiosity and interest to explore the world that we live in and its people, which aims to ignite a love of learning. We intend to equip children with geographical skills to develop their knowledge through studying places, people and natural and human environments. This seeks to deepen the understanding of the Earth's human and physical forms and processes. Geography, by nature, is an investigative subject. Through our teaching, we intend to provoke thought, questions and to encourage children to discover answers to their own questions through exploration and research to enable them to gain a greater understanding and knowledge of the world and their place in it.
IMPLEMENTATION Statement for Geography
In order to foster children's curiosity about the world, interest and creativity, we are enthusiastic about Geography and encourage children to explore and ask questions. At Hillcrest Primary School, we implement the geography curriculum through a variety of teaching and learning styles. It is our intent to develop pupils' knowledge, skills and understanding. We believe in whole-class teaching methods, and we combine these with enquiry-based research activities which pupils carry out individually or in groups. We encourage pupils to ask, as well as answer, geographical questions. We offer them the opportunity to use a variety of data, such as maps, statistics, graphs, pictures and aerial photographs, and we enable them to use computing in geography lessons, which serves to enhance their learning. Pupils take part in role-play and discussions, and they present reports to the rest of the class. They engage in a wide variety of problem-solving activities. Wherever possible, we involve the pupils in 'real' geographical activities, inside and outside of the classroom e.g. Research of a local environmental problem, or use of the internet to investigate a current issue.
We recognise that there are pupils of differing geographical abilities in all classes, and we provide suitable learning opportunities for all pupils by matching the challenge of the task to the ability of the pupil. We achieve this through a range of strategies:
· Setting tasks which are open-ended and can have a variety of responses;
· Setting tasks of increasing difficulty, some children not completing all tasks;
· Grouping pupils by ability, and setting different tasks for each group;
· Providing resources of different complexity, according to the ability of the pupil;
· Having more adults to support the work of individual pupils or small groups.
· Providing for special educational needs where appropriate.
IMPACT Statement for Geography
Children will have developed the geographical knowledge and skills to help them explore, navigate and understand the world around them and their place in it. Children's knowledge and skills will develop progressively as they move through the school, not only to enable them to meet the requirements of the National Curriculum but to prepare them to become competent geographers in secondary education and into adult life. Geographical skill sets provide a means to address inequality and provide an agenda for social change, by promoting social transformation through the development of knowledge, skills and values in students that encourage social justice, equity and a sustainable future.
Explore the blue banners below to find out more about what specific themes we teach in Geography and how these themes are revisited, recalled and expanded upon as the children journey through the school.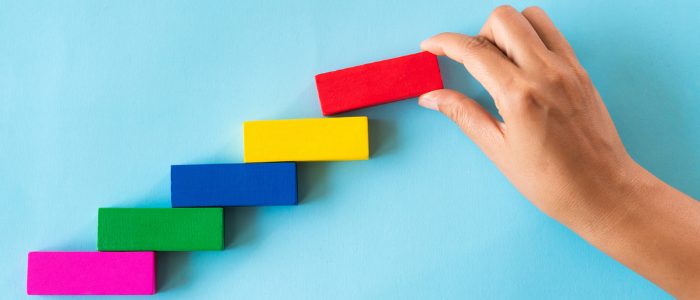 Year Group Overviews for Geography
Progression for Geography
Learning Journey for Geography
Watch out for the following symbols in the Geography Learning Journey: