Netball Tournament Winners!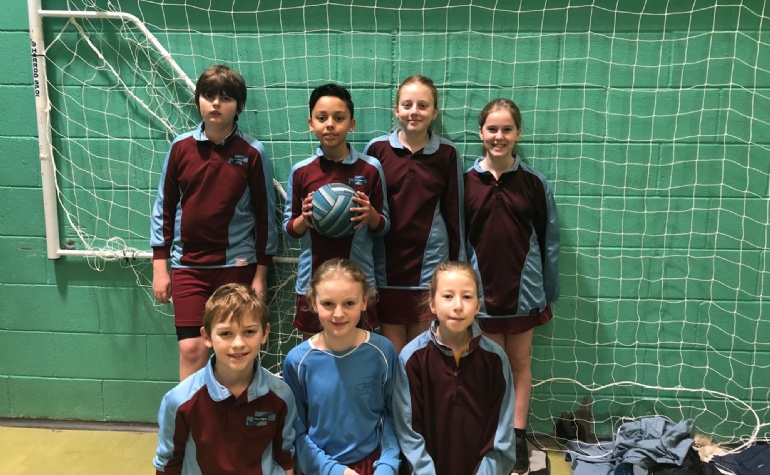 No one can score against this fantastic team!
On the 7th February, these Year 5 and 6 pupils competed in the Downham Cluster Indoor Netball Tournament. Playing on a full-sized court, they played six fast and furious matches to achieve five wins and a 0:0 draw to take 1st place. Throughout the whole tournament, Hillcrest didn't concede any goals; priving their energy, skill and team-work was too much for the opposing teams.
Downham Prep 0 - Hillcrest 1
Hillcrest 2 - Watlington 0
Denver 0 - Hillcrest 0
Riverside 0 - Hillcrest 2
Shouldham 0 - Hillcrest 2
Megdalen 0 - Hillcrest 1