Eco STEMazing Science Fair!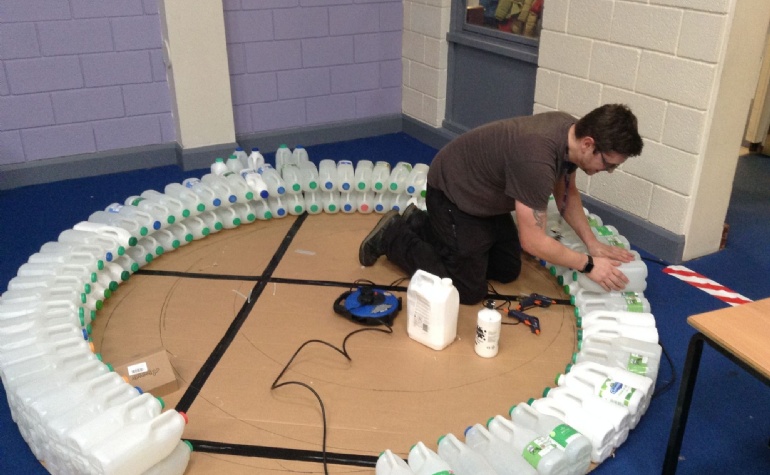 All week, pupils and staff have been delving into the topical subject of environmental issues and climate change.
STEM (Science, Technology, Engineering and Maths) Week has been full of fun, exploration and learning. Perhaps, though, the strongest message that the pupils have heard is that the world needs them! They will be the problem solvers of tomorrow. They will find solutions to the problems that older generations have left for them.
Groups of pupils have been moving around the school, sharing time with different teachers, to learn about sustainable energy sources; the pollution caused by travel and energy production; how to Refuse, Reduce, Reuse and Recycle; how to reduce our energy usage and they even helped Mr Dunne to build an igloo made from used milk bottles!
The Blue Hall was jam-packed with interested parents and carers after school as they enjoyed our Science Fair. Pupils had the chance to share their learning with all of the adults, eager to learn more about reducing waste and our dependence on CO2 producing fossil fuels.
The future is in good hands!