Attention all Year 6 - Free Musical Theatre!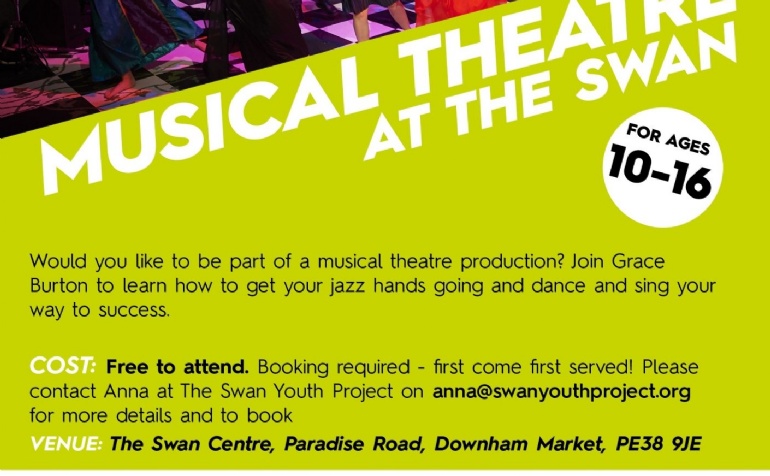 The Swan Centre has made us aware of a fantastic opportunity to become involved in a new production; with professionals coming to the centre to support young people to learn new skills, boost confidence and build new friendships.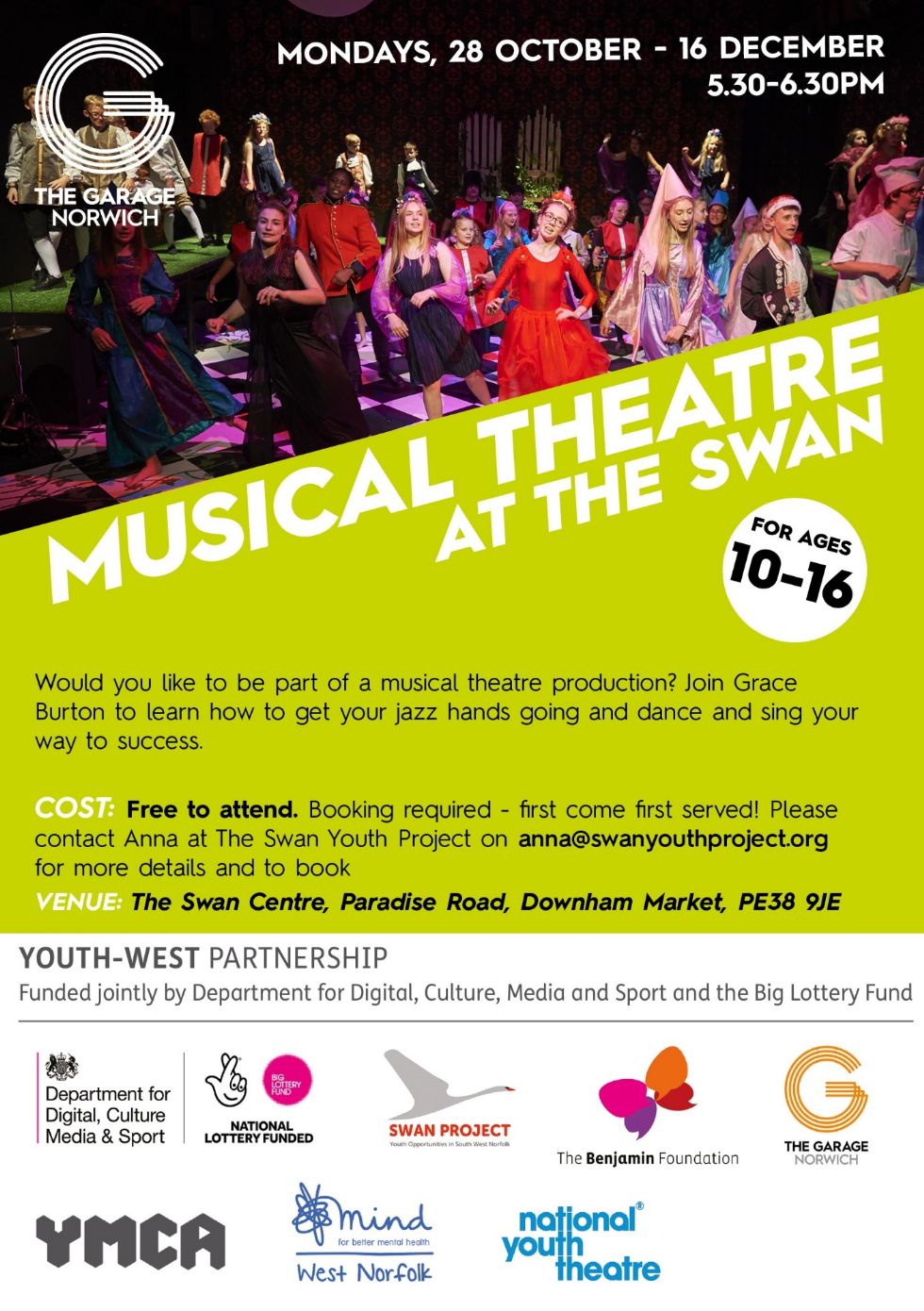 The Centre in Paradise Road offers lots of opportunities to bring young people together and this is another wonderful opportunity to bring positivity to Downham Market.