Sports Days 2018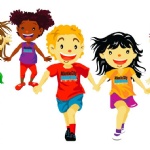 Once again, the summer brought our annual Sports Day events.
Parents and pupils had several amazing days clebrating sport at Hillcrest!
We have been delighted to have received so many positive comments about the events, summed up in this lovely message, received from some very happy parents!

June 2018 saw us welcoming the annual school tradition of Sports Day events. We were blessed with fantastic weather, allowing the parents, staff and pupils to enjoy some thrilling races and events!
Thank you to everyone who were able to attend - we really value your support!