Nasal Flu Vaccine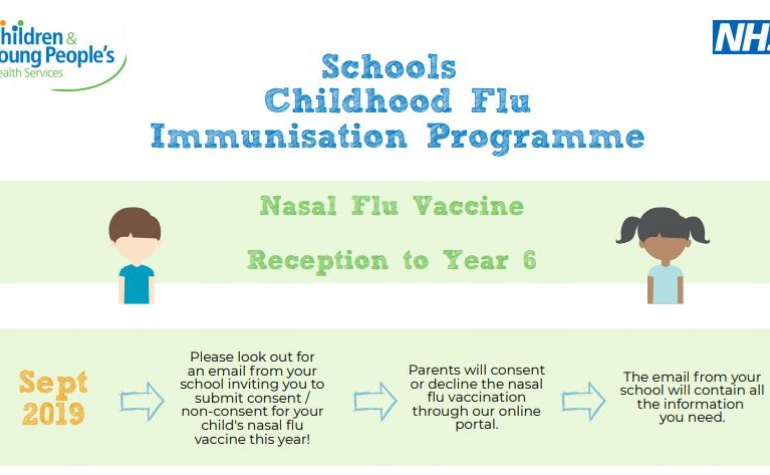 The Nasal Flu Vaccine is available for all children from Reception to Year 6.
We would like to inform you, that from September 2019, how you give consent for the Nasal Flu Vaccine is changing! You will now need to submit consent or non-consent for your child via an online portal.
The attached poster contains information about how consent for the Nasal Flu Immunisation Programme will be collected.