BRONZE Against Bullying!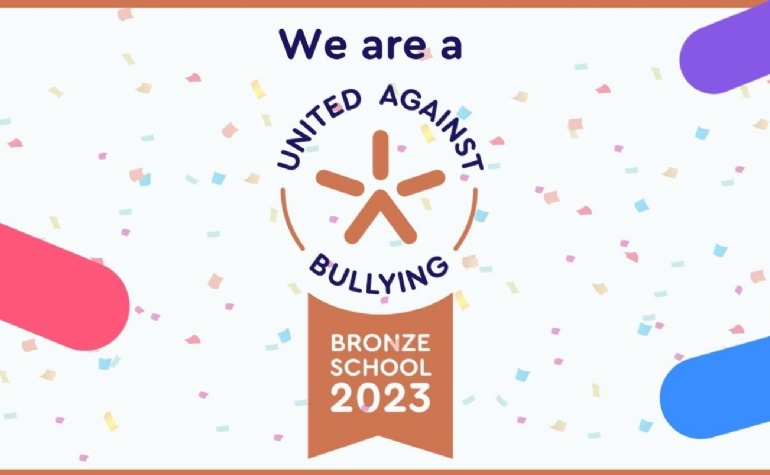 Amazing news! Hillcrest has been awarded the United Against Bullying Bronze accreditation!
Over the last year, pupils and staff have been working extremely hard on tackling bullying in our school. We joined the Anti-Bullying Alliance's UNITED AGAINST BULLYING scheme to look at the pupils' experiences of bulling in our school.
A HUGE thank you to those families who gave permission for their children to take the two surveys last year to find out about their bullying experiences. We shared the results of these surveys with you last year and, fantastically, experiences of bullying was overwhelmingly below national figures. You can see the results by clicking here.
An audit was also carried out, giving us action points to work on over the year before submitting evidence for evaluation by the Anti-Bullying Alliance. We are so proud to have been awarded their BRONZE certificate (only 16% of schools managed to secure a higher grade).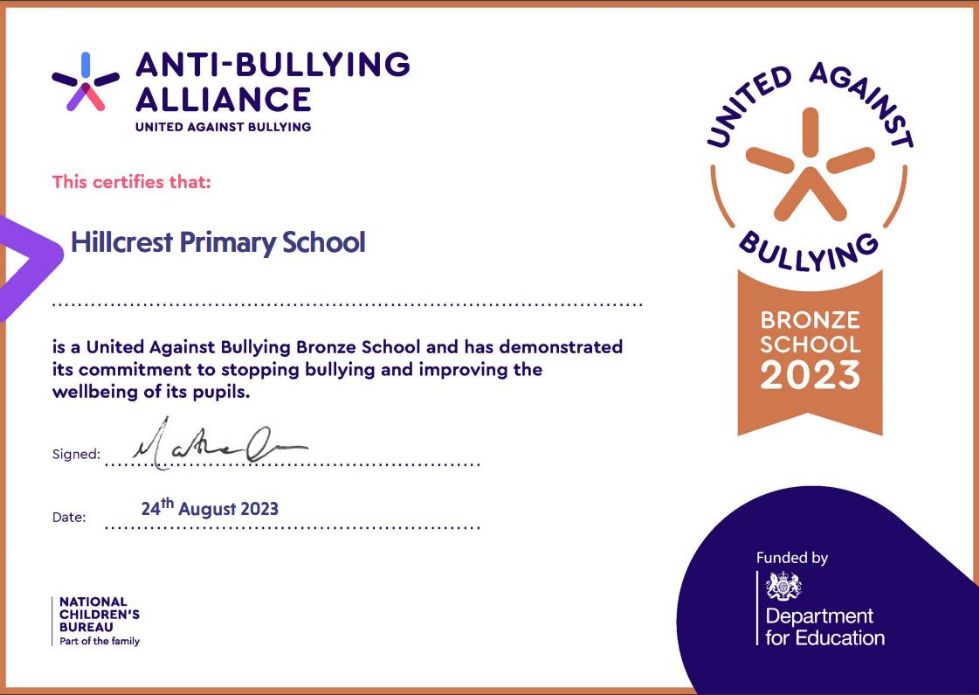 Now, onward to SILVER! We are dedicated to continuing our journey to eradicating bullying and the work continues this year. Keep an eye out for an email, asking you to give permission for your child to take part in this year's surveys. It is really easy to give permission - just complete the short online form. The more pupils who participate, the more accurate the data!
We will keep you informed on our progress this year! WATCH THIS SPACE!