February Football Fantasy!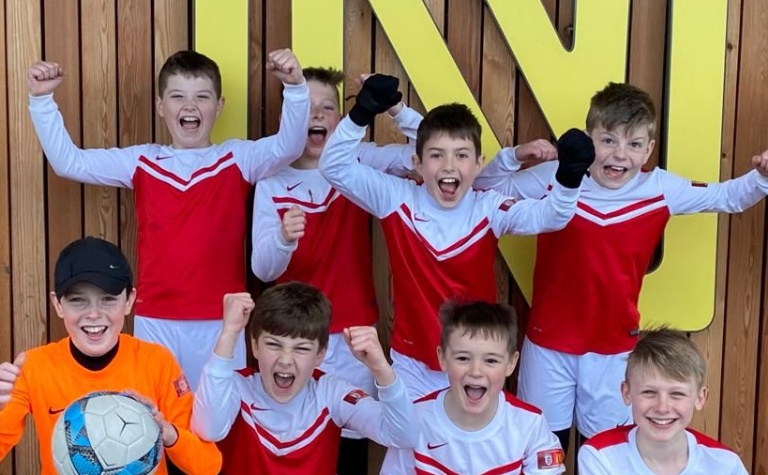 On the 25th of February 2022, 8 lucky Hillcrest pupils fought their way to the final of Champions Day at Norwich City's "The Nest". Congratulations to everyone who took part- and to Mr Steel for being an amazing coach!
Here is what Mr Steel had to say abut the day:
"Having qualified through to the Champions Day, we felt like we had achieved something very big. We prepared well over the last two weeks, but went in to the day knowing how tough it was going to be. As soon as the first whistle blew, the attitude, effort and teamwork shown was outstanding. Because of this, the team managed to win 3 out of 4 games in the group stage, and qualified for the quarter-finals.
This was a very tough game where the children managed to hold out for a 0-0 draw and the boys then put Mr Steel through a gruelling penalty shoot-out where every player who took one scored!
Next, came the best performance of the day - the semi-final - where the boys showed pure quality and determination.
The final was a typical final; they had to work hard; it wasn't always pretty, but they didn't give up! Unfortunately, the other team took the win in a very close-fought battle.
The school could not be prouder of the team! " Mr Steel, Year 6 Teacher and Awesome Coach