Car Park Construction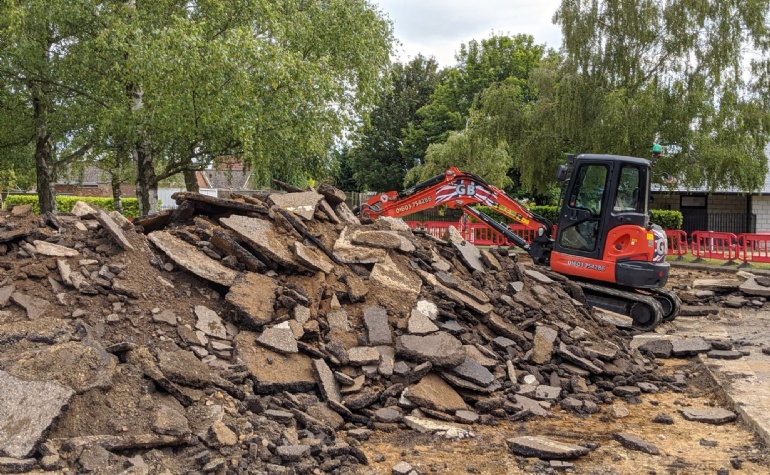 Construction teams are back at Hillcrest, once again, to upgrade the drainage system and surface covering of the staff car park.
After months on construction traffic running over it, the staff car park is now a bit worse for wear! This week saw the construction teams finally move in to remove the ancient surface covering, ready to upgrade the drainage system.
For some time now, the car park has suffered from flooding during heavy rain, making exit from school rather tricky and ever so slightly damp!
Although inconvenient, we look forward to a super smooth (and dry) entry into our fantastic school!